Chouchen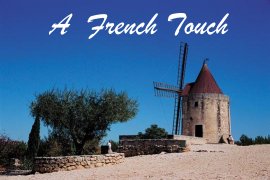 The Chouchen is the typical Breton alcohol. Obtained with a mixture of honey and of hydromel, it is a soft and voluptuous alcohol. According to mythology, the chouchen was the drink of the elves and it corresponds marvelously well to this Brittany full with Tales and Legends where Druides are there with fantastic fairies and other characters.
A legend known as of it that consumed in too great quantity, the chouchen paralyses the part of the brain dedicated to balance and we fall then behind... This myth does not have anything scientist and Chouchen remains a very pleasant drink, often little sweetened which will refresh you at the time of an aperitif between friends or the summer in day while others will taste it into digestive always very fresh...
credits photo : Stock Food
Vous êtes producteur, vous pouvez facilement et gratuitement ajouter vos coordonnées ici et ainsi faire connaitre votre production à tous nos visiteurs.


---