MEXIC0, ART AND GASTRONOMY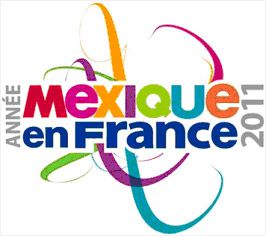 2011 is the « Mexican year » in France.
As part of it, « Mexico Art and Gastronomy », the organism for promoting Mexican culture and gastronomy, is launching the first Mexican gastronomic forum that will take place from February 15, 2010 to February 17, 2010 at the University of Cergy Pontoise in the Paris.
Remember that the Mexican cuisine has been the first one to be listed onto the World Patrimony of the Humanity at the Unesco.
All of us will be able to participate to unique cooking workshops conducted by the greatest Mexican chefs. It will be a journey in time and in space (contemporary Mexican cuisine, cuisine before the Spanish conquest and also native and regional cuisine. We will also discover local ingredients includingr aguacate, frijol, salsas, vainilla, cocoa, tomatoes, chilis, corn, pipianes and tamales in the morning, and, in the afternoon, participate to round tables, conferences and tasting workshops with the exceptional presence of Mrs Gloria López Morales, president of the Academy of the Mexican Gastronomic Culture.
Dates
from February 15, 2011 to February 17, 2011
Information available at
237 Boulevard Raspail
Paris 14ème
75014 France
---