Corsican Honey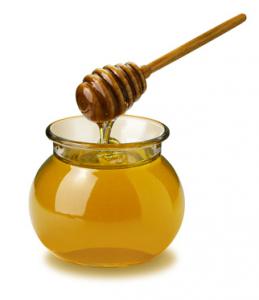 When we speak about Corsica, we think splendid landscapes, delicate wines and dried pork-butchery but quite often we forget one of the treasures of the Island of Beauty, the Corsican Honey. This delicious Honey has a characteristic which makes it a product of a rare quality, it is the only French Honey to be profited from the Label of controlled origin. The richness of the Corsica vegetation makes of this Honey a permanent discovery.
According to the altitude of the hives, we ind honeies very varied, of clementinier (with the delicate taste), of chestnut (dark), cane-apple bush (bitter), asphodel (very soft) or of cistus (quite vigorous)... Honeies must come from nectars and (or) miellats comming from spontaneous and natural vegetable associations of Corsica, by the bees of Corsican ecotype, Apis mellifera L. In addition to its benefits recognized for health, the Corsican Honey will level you on a slice of bread or simply to sweeten a cup of tea...
credits photo : © rimglow - Fotolia.com
Vous êtes producteur, vous pouvez facilement et gratuitement ajouter vos coordonnées ici et ainsi faire connaitre votre production à tous nos visiteurs.


---