Ratafia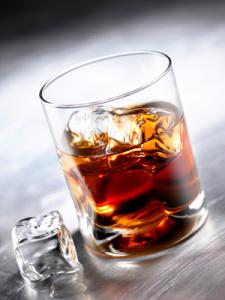 If the Champagne is closely associated to the Champagne-Ardenne, there is another typically Champagne production which has to be discover, it is Ratafia. This sweetened aperitif owes the origins of its name with all the drinks which is drunk during the ratification of a treaty. Ratafia is made with the rest of the grape of pinot recovered at the exit of the press, without any filtration, mixed with a marc brandy. Once prepared, the base is at least reserved two years out of barrels of oak, which will give him its superb brown color.
Just before the end of the process, the Ratafia is around 18° of alcohol. It must be served between 6 and 8°C to appreciate as well as possible its flavours of Marc, of candied fruits and citrus fruits bark. In general offered out of aperitif, Ratafia will be a must with a melon, a piece of foie gras or a blue cheese or with spotted paste. Test it with a chocolate cake and you will appreciate this quite unusual but so delicious mix. Small council: do not hesitate to keep it in a carafe a few hours before serving, you will discover all the flavour of this delicious alcohol.
credits photo : © Mor Arditi - Fotolia.com
Vous êtes producteur, vous pouvez facilement et gratuitement ajouter vos coordonnées ici et ainsi faire connaitre votre production à tous nos visiteurs.


---