Recettes de Lorraine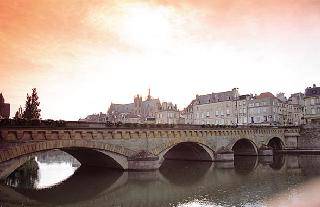 There is a presentation of recipes from lorraines. de Lorraine

Recettes de Lorraine
Meat (2)

Paté from Lorraine
For 4 guests: 250 g of veal cushion 250 g of pork loin 500 g of puff pastry 1 egg 1 tbsp milk 2 shallots, finely chopped 1 bunch of parsley...


Rack of Pork Roasted in Milk
This is a very old and original recipe which will make your guests or friends discover new flavours. On top of that it is a very handy dish as it has ...



Other dishes (1)

Potee Lorraine
Potee Lorraine for 6 guests: 1 cooking sausage, weighing 450 gr 600 gr of smoked pork shoulder 300 gr of smoked pork breast 50 of fatty bacon, cu...



Desserts (4)

Macaroons
There is one of my oldest recipe. It is a very simple recipe that will assure you of a perfect result every time. For a full baking tray of macaroo...


Madeleine
Makes 1 dozen Madeleine: 3 eggs 50 g of milk 200 g of caster sugar 1 tsp vanilla sugar 250 g of strong flour 1 tsp baking powder 125 g of but...


Plum Jam
If you wish to know all about jam have a look at our piece about it : confitures ingredients for plum jam : 1kg plum, pitted 1kg granulated sugar...


Wafers
There are many other wafer recipes, but this one is the simplest around! Wafers for 4 to 6 people : 250g strong flour 1 packet baking powder 1 p...