AOC Coteaux du Layon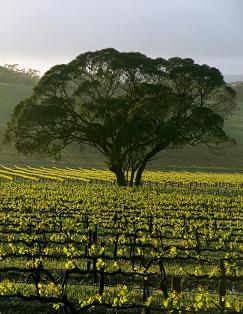 As certain mushrooms are related to their oak, l'AOC Coteaux du Layon is dependent its river "le Layon". With a score of kilometers in the south-west of Angers, the vines protected by neighbouring hills, seem to follow this river and to have bound with it a pact for the greatest happiness of the epicureans who we are.
resulting exclusively from the chenin, collected in late vintage by vine growers in love with their ground, the AOC Slope-of-Tailboard holds the marvellous surprised ones for us.
One will find very good white medium dry wines, but most known are soft white wines, and this since at least the 15th centuries!

The Coteaux du Layon wines present a good guard. The best years can be kept 20 years, to see one century for the exceptional years.
You will be able to associate these wines with fish, formings of goat when they are still young. For the old years, do not hesitate to associate a foie gras or a dessert to them. Of course, all can be appropriate for an aperitif between friends if they are been useful quite fresh.

credits photo : © Ben Goode - FOTOLIA
DOMAINE CADY
Valette 49190 SAINT AUBIN DE LUIGNé
vigneron indépendant depuis 4 générations sur un domaine viticole de 20 hectares. Nous sommes agréé Terra Vitis pour le respect de l'environnement.
Vous êtes producteur, vous pouvez facilement et gratuitement ajouter vos coordonnées ici et ainsi faire connaitre votre production à tous nos visiteurs.


---