Gros-Plant du Pays Nantais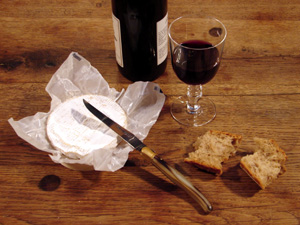 The Nantes area always knew an intense wine activity and this even before the Roman occupation. Extended and improved by the monks during the Middle Ages, it allowed the introduction to XVIth century of a new type of vine : Folle Blanche. The Dutch colony of Nantes, made of old and organised merchants will contribute to the passion of Northern Europe for the Gros-Plant and the wines of the area in general.
The producers of Gros-Plant endeavour today to limit the too great productivity of type of vine Foll Blanche in order to guarantee wines of very good quality. The white wine fans promote the perfume and the aromas of this wine. Delicious on seafood or fish, the Gros-Plant will make also the happiness of the fans of Kir since it go perfectly with a blackcurrant liquor, cherry or bush peach and will enable you to start a charming evening in pleasant manner.
credits photo : © Esther Ruzé - FOTOLIA.jpg
Vous êtes producteur, vous pouvez facilement et gratuitement ajouter vos coordonnées ici et ainsi faire connaitre votre production à tous nos visiteurs.


---