Muscadet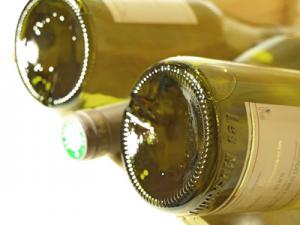 The Muscadet wine is a subtle wine which is coming from type of vine "Melon" of Burgundian origin, which was introduced into the Country-of-the-Loire at the XVIIIth century. White and dry wines, AOC since 1936, the Muscadet wine are declined today in four names: "Coteaux de la Loire" in the east, "Sèvre et Maine" in the south of Nantes, "Grand-Lieu" around the lake of the same name and Muscadet wine apart from these three "origins".
Delicate wine generally very appreciated around a plate of seafood or on a learnedly cooked fish, the Muscadet wine is tasted in many other occasions. Serve it as fresh as possible in aperitif, nature or in Kir like its "cousin" the Gros-Plant, it's also appreciated at the time of a sunny afternoon with some cakes. To be drink relatively young, the Muscadet wine has to be discovered or rediscovers with greediness.
credits photo : © Petitonnerre - Fotolia.com
Vous êtes producteur, vous pouvez facilement et gratuitement ajouter vos coordonnées ici et ainsi faire connaitre votre production à tous nos visiteurs.


---