Medoc wines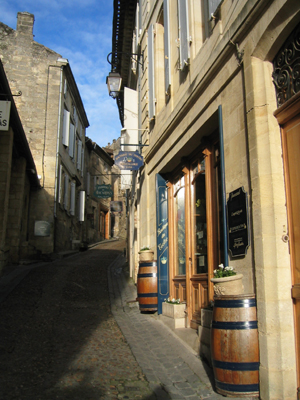 Region situated in the North of the city of Bordeaux, on the left bank of the Gironde, the Médoc wine offers wines of an exceptional quality. The vineyard appeared in this region thanks to the Roman who were the first ones to produce some white wine there. In the course of time amphoras have to leave the place to barrels and the white wine to the red wine.
Today this ground offers us not less than eight labels guaranteeing the origin (A.O.C) and proposes some of the most prestigious wines.

Some of this wines offer us a color like ruby, very tanique in their young age they will win in harmony if we leave them the time to age in good conditions. Others more delicate, in the subtle flavors will reveal all their sharpness in their young years !
credits photo : © Stephane Blanc - FOTOLIA
VIGNOBLES PEYRUSE
3 RTE DU FORT CASTILLON 33340 SAINT CHRISTOLY DE MéDOC
viticulteur depuis 4 générations à st christoly de médoc
Vous êtes producteur, vous pouvez facilement et gratuitement ajouter vos coordonnées ici et ainsi faire connaitre votre production à tous nos visiteurs.


---