Graves de Vayres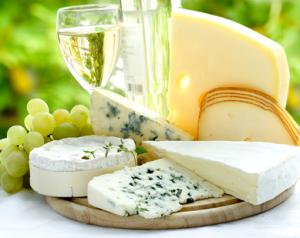 When we speak about Bordeaux's area, in France itself or elsewhere all over the world, we immediately associate this splendid area to his more famous ambassador, the wine of Bordeaux. Numbers of them are very known and the area counts famous Castles in quantity. Certain names although less media, deserve the detour you will do by a quality of production worthy of largest and millesimes which do not have anything to envy their famous neighbors. The Graves de Vayres belong to these names to discover urgently.
In the immediate South-west of Libourne, on left bank of the Garonne, the cities of Vayres and Arveyres hold the AOC Graves de Vayres, small enclave in the Entre Deux Mers. On nearly 400 hectares of an old terrace of the Dordogne, we find type of vines varied such as the semillon, the sauvignon, the muscadelle one and the white merlot. Fatherland of liqueur-like one, a remarkable dry white wine is produced there today. Very sharp, fruity, profiting from aromatic subtlety and the fat of the semillon, without excess of sauvignon, they are often remarkable and yet far from known, whereas it deserve an excellent row among the white of the Gironde.
credits photo : © crolique - Fotolia.com
Vous êtes producteur, vous pouvez facilement et gratuitement ajouter vos coordonnées ici et ainsi faire connaitre votre production à tous nos visiteurs.


---