Floc de Gascogne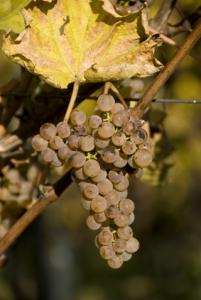 Floc de Gascogne was born from a Gascon receipt with the neighbourhoods of XVIth century. It kept well by the country traditions and it was reserved a long time for a strictly family consumption. Floc de Gascogne, ("Lou Floc ", bunch of flowers in occitan) is a subtle aperitif, result of the delicate assembly of the must of fresh grape (for two thirds) and Armagnac (for a third). Ignored a long time elsewhere than in Gascogne, it follows very strict rules of manufacture : use only Armagnac AOC, use products resulting from the same property and assemble them on the spot. Today 200 vine growers produce Floc de Gascogne and contribute to the growing fame of this product in France but also beyond our borders.
Floc de Gascogne is elaborate with three traditional type of vines: Colombard, White Ugni and Large Manseng. It is tasted primarily as aperitif, but it also accompanies with happiness foie gras, dessert and chocolates. We also advise you a glass of Floc de Gascogne with melon of Lectoure. It will be also a very useful and interesting ingredient for your culinary preparations. To taste between 8°C and 10°C, do not hesitate to propose it at the time of your aperitifs between friends.
credits photo : © Alison Cornford - Fotolia.com
Vous êtes producteur, vous pouvez facilement et gratuitement ajouter vos coordonnées ici et ainsi faire connaitre votre production à tous nos visiteurs.


---