Roussette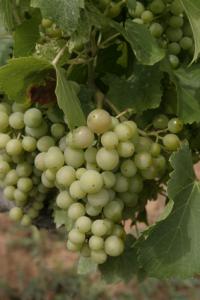 The Rhone-Alps area is a ground of vineyards and Savoy is one of the most prolific soils. If the whites of Savoy are well known, the Roussette is certainly one of their most famous representing. The Altesse, exclusive type of vine used in the production of this delicate wine, was according to the tradition brought back of Byzance in 1367 by Amédée VI or 1432 in the dowry of Anne of Cyprus married to Louis II of Savoy. During the XVIth century, its notoriety grows up in the whole kingdom.
The surface of production of the Roussette extends primarily on the department of Ain where it represents more than 50% of the cultivated vineyard. Several AOC are distinguished: the Roussette of Savoy cru Frangy, the Roussette of Savoy cru Marestel, the Roussette of Savoy cru Monterminod and finally the Roussette of Savoy cru Monthoux. It should not exceed 13°. The Roussette is generally a dry wine, with body, spiced, complex and typical. It taste as fine sweet almond and honey, bergamot, hazel nut savours with a nose rich in scents of violet...
credits photo : © Nicolas BEAUMONT - Fotolia.com
Vous êtes producteur, vous pouvez facilement et gratuitement ajouter vos coordonnées ici et ainsi faire connaitre votre production à tous nos visiteurs.


---