Coulommiers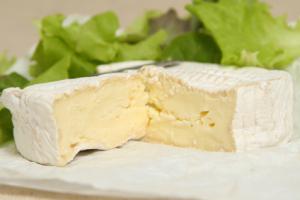 Coulommiers is a flowered crust and soft cheese, composed of cow's milk. Quite close to the Camembert cheese and the Brie of Meaux, its regional neighbor, it occupies today a place of choice on the cheese plates of the French families...
To taste ideally from April till August, this cheese refined 4 to 8 weeks will marvelously accompany Bordeaux Supérieur or a Côte du Rhone.
credits photo : © Vely - Fotolia.com
Vous êtes producteur, vous pouvez facilement et gratuitement ajouter vos coordonnées ici et ainsi faire connaitre votre production à tous nos visiteurs.


---