Olive Oil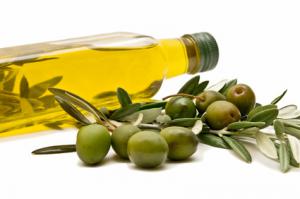 The origins of the olive-tree are lost through the ages. It is known nevertheless that the benefit of olives were known as of Highest Antiquity. Initially cultivated in Greece, the olive-tree was very quickly spread through all the Mediterranean basin and beyond that. Provence became very quickly one of the principal producing areas of olive and of course of this delicate oil which makes the happiness of the cooks of the whole world.
The virgin olive oil is an oil obtained by mechanical processes. This oil, pure fruit juice, is strictly natural. The formula "first pressure cold" is a commercial name which goes back to the past when mills, not very powerful, made a second pressure added with hot water. This name has not been justified any more for a few decades within sight of the technological development. It remains however an attaching element of the folklore.
credits photo : © Luis Carlos Jiménez - Fotolia.com
Vous êtes producteur, vous pouvez facilement et gratuitement ajouter vos coordonnées ici et ainsi faire connaitre votre production à tous nos visiteurs.


---
Provence-Alpes-Côte d'Azur
---