Oysters in Chablis jelly
From the one star french chef Patrick Asfaux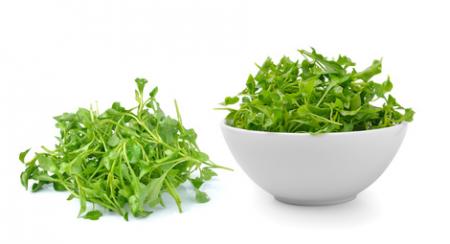 5.0

/

5

(

5

votes)
Prepare time :
Cooking time :
Total time :
Oysters in Chablis jelly (4 servings)
24 specially fattened greenish oysters (size N°3)

3/10 liter (a large cup or nearly half a bottle)of Chablis wine (note of the translator: if you can find it, a true Chablis, from Chablis, a specific wine area of Burgundy)

1 thinly chopped shallot

freshly ground pepper

For the 'mousse' :

1/2 bunch of watercress

100 grams (1/4 pound) of mascarpone cheese (or another stained cottage cheese)

10 sheets of gelatine softened in cold water

table salt and freshly ground pepper
Progression
1. Open the oyster shells, get the oysters out of their shells and the oysters with their the sea water(*)
2. In a saucepan, boil the wine with the shallot, reduce it to half quantity then add the gelatine sheets after you have pressed them in your hand
3. Make it boiling then thinly sieve it and let it cooling it down to room temperature.
4. Remove the stalks from the watercress and pour the leaves into boiling water during 10 seconds then in chilled water. Stain it and mix it with the (seasoned) marcarpone to make a mousse.
5. Put a little of mousse in the bottom of each shell, then put 1 oyster in each shell then some jelly not fully thickened yet. Then keep in the fridge for at least 2 hours before serving.
(*) I do not use the sea water brought up by oysters because too many peaople would find the dish too much salty.
credits photo : © sommai