Festive Menu 2008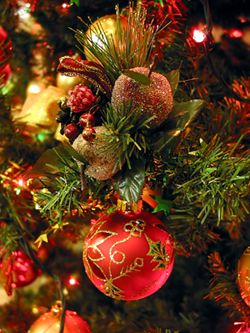 Two years after our first "festive menu", we renew it by providing you with 14 new exclusive recipes for Christmas and/or New Eve, gathered to form 3 separate menus.

So find a "limited budget menu" that should allow you to make a very nice diner even during those economical crisis days, an "all prepared in advance menu" for those who do not want to spend time in their kitchen during their evening party and finally a "no limit menu" that, as suggested by its name is unreasonable in all aspects ...

So now go into your kitchen ; as usual, Chef Patrick will warmly answer your questions but not the day just befor Christmas, it should be too late ...
---
---
---