Andouillette in Vouvray wine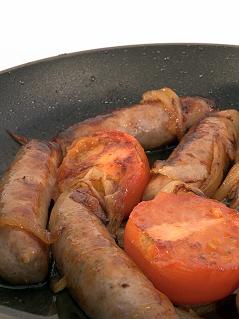 When we speaks about Andouillette, we cannot prevent ourselves from thinking of famous Andouillette of Troyes. Nevertheless there is another area where one, for a long time, manufactures an excellent Andouillette in the code of practice. It is the area of Vouvray where the alliance of the traditional pork-butchery and the wine of the area gave rise to Andouillette in Vouvray wine. The respect of the tradition makes it possible to its producers to profit from the 5A label which guarantees a product of great quality.
The fresh tripe, carefully cleaned, is cut in long thin straps, then assembled around a cord. The "cords" are then seasoned flat, according to proportionings of sea salt, pepper and other spices that each producer keeps jealously secret. The whole is rolled up using the cord, withdrawn once the Andouillette threaded in its "dress": a natural bowel of pig. Cooking is carried out in a court-bouillon aromatized with Vouvray during 3 hours minimum at quivering temperature. During cooking, the raw Andouillette of 2,4kg approximately will lose the 2/3 of its weight to become a finished product from 700 to 800g the Andouillette in Vouvray wine will make the treat of the fans of traditional Pork-butchery.
credits photo : © Carole Gomez - PHOTOLIA
Vous êtes producteur, vous pouvez facilement et gratuitement ajouter vos coordonnées ici et ainsi faire connaitre votre production à tous nos visiteurs.


---