Cream of Crab and Cucumber
From the one star french chef Patrick Asfaux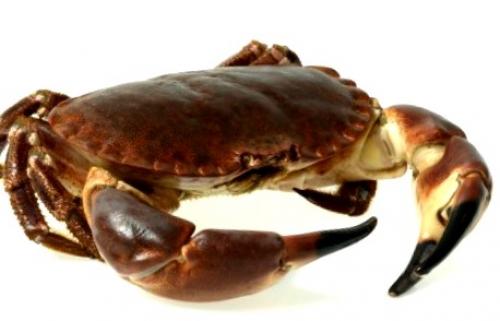 Prepare time :
Cooking time :
Total time :
A little appetizer of crab and cucumber,


cream of crab and cucumber recipe for 6 people :
1 cucumber

300g fromage frais or cottage cheese (put it in the mixer for a minute or two before hand)

100g crab meat

5cl crème fraiche

a dash of olive oil

salt and pepper
Progression
1) Before peeling your cucumber, cut 6 nice slices.
2) Peel your cucumber and cut it in cubes. Nowadays, there is no need to salt the cucumber for a while. Just place your cubes into a clean kitchen cloth and press to get rid of the surface water.
3) Put the crab meat into a bowl and season it with the olive oil, the juice of a lemon and salt and pepper. Set aside.
4) Put the fromage frais, cucumber, crème fraiche and a teaspoon of mint syrup in the mixer. Season well and blitz the lot for a minute. Clear and put in the fridge for an hour.

Arrangement:
Take 6 cocktail glasses or shot glasses. Fill them half way up, using a pipping bag. Then put some crab meat on the top. Cut your slices of cucumber in half and place two pieces around the crab meat.
Success guaranteed...