Recettes de Basse-Normandie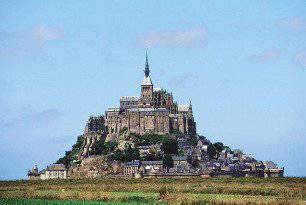 There is a presentation of recipes from basse-normandes. de Basse-Normandie

Recettes de Basse-Normandie
Starters (5)

Browned scallops
Browned sea scallops For 4 persons : 150 g of small button mushrooms 8 sea scallops (without the coral part) 1/2 liter of dry white wine 1 kg o...


Camembert Bonbons
Do not let yourself confused by the name of this recipe. It is a great recipe that will please every body. Camembert bonbons (sweets) recipe for 4 ...


Crécy soup
A beautiful soup ; its name comes from a village close to Meaux (40 miles east of Paris) where the best carrots used to be produced 4 to 6 servings...


Roasted scallops coated with hazelnut crumbs
One recipe of our menu 'special end of the year celebrations'. (for 8 servings if part of a sampling menu or for 4 if a starter : 24 nice scallo...


Scallops and Artichokes Cream Soup
Scallops and artichokes soup for 6 people : 300g king scallops 350g artichokes 200g of button mushrooms 1 finely chopped shallot olive oil, butt...



Meat (2)

Roast Leg of Spring Lamb
There are several quality of leg of lamb found in France : leg of mutton, leg of lamb, leg of lamb "de pre-sale" (which are grazed on the sea shores o...


Roast Rack of Lamb
Roast rack of lamb recipe for 4 people : 2 French trimmed racks of lamb of 500-600g each 1 tbs Meaux mustard 1 tbs Fresh rosemary 1 tsp Fresh sum...



Fishes (2)

Moules (Mussels) mariniere
4 Servings 4 litres "bouchot" Mussels 80 gms butter 4 med shallots; chopped fine 1/2 litre muscadet 1 heaped tb italian parsley; chopped coarse...


Oysters in Chablis jelly
Oysters in Chablis jelly (4 servings): 24 specially fattened greenish oysters (size N°3) 3/10 liter (a large cup or nearly half a bottle)of Chabli...



Desserts (5)

Apple Turnover
Why not bake a large one? Large apple turnover for 4 to 6 people : 400g puff pastry For the compote : 300g cooking apple, peeled, cored and dice...


Carrot cake
Carrot cake recipe for 8 people : 280g strong flour 280g new season carrots, peeled and grated 250g caster sugar 2 packets baking powder (30g) 10...


Chocolate Toffee
Recipe for about 20 chocolate toffees: 60g dark cooking chocolate, at least 50% cocoa. 60g unsalted butter 60g caster sugar 60g honey...


Green Tomato Jam
In the Falls there are always few green tomatoes left on the stem. Why not using them to make this tasty jam recipe ? To know all about jam making ...


Normandy style apple fritters
serves 6 : For the batter : 250 grams strong flour (half a pound) 1 pinch of table salt 1/4 litre of lager 3 eggs (separated) 1 soup spoon of gr...



Vegetables (1)

Carrot puree
This recipe make a great accompaniment to pan fried fish, grilled lamb chops or roast crustaceans. Carrot pure recipe for 4 to 6 people 600g peele...