Olives Cake
From the one star french chef Patrick Asfaux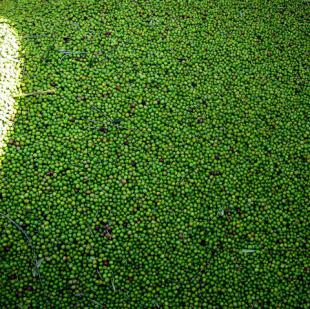 Prepare time :
Cooking time :
Total time :
Olives cake recipe for 6 to 8people :
For 1 or 2 baking tins depending on their sizes

300g strong flour

100g pitted green olives

100g pitted black olives

50g sun dried tomatoes

30g smoked duck

20 cl rose wine

5 eggs

8 cl olive oil

15g baking powder

Some salt

Some cayenne pepper
Progression
1) Start your oven at 200 degrees Celsius (392'F)
2) In a bowl, mix the olives, the smoked duck and 50g of flour. In this way they will stay dispersed evenly in all the cooked cake.
3) in another bowl, place the flour. Add the beaten eggs, baking powder, tomatoes, salt, wine, pepper and the olive oil. Mix well with a spatula. Then, add the olives.
4) Allow to rest for 15 minutes and pour the mixture into a (or 2) tins.
5) Bake for 40 minutes.