Sweet Lemon and Potato Pudding
From the one star french chef Patrick Asfaux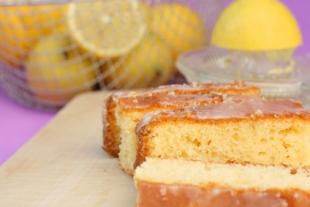 Prepare time :
Cooking time :
Total time :
Sweet lemon and potato pudding recipe for 6 to 8 people :
300g floury potato

250g caster sugar

4 egg yolks

1 Tbs potato starch

1 untreated lemon

some icing sugar
Progression
Boil your potatoes, skin on.
Meanwhile, peel the lemon rind off (making sure to leave the white skin on the fruit) and cut them into a very fine "julienne" (very fine batons). Place the lemon zest into a pot of cold water and bring to the boil for a minute. Strain and put the into a bowl of iced cold water. Strain the lemon zest "julienne" and dry it well. Squeeze the lemon and set the juice aside.
Peel and mash the potatoes and put the pulp into a bowl.
Add the egg yolks, sugar, starch, lemon juice and lemon rind in that order. Stir well.
Start your oven at 180'C (356'F).
Pour the batter into an round baking tin and bake for 30 minutes.
Take your pudding out of the tin when it has fully cooled down and dust it with some icing sugar.
"Et voila!"
credits photo : cake with frosting © padufoto